Back to all posts
Posted on
Kindergarten Registration Week Feb. 6-10, 2023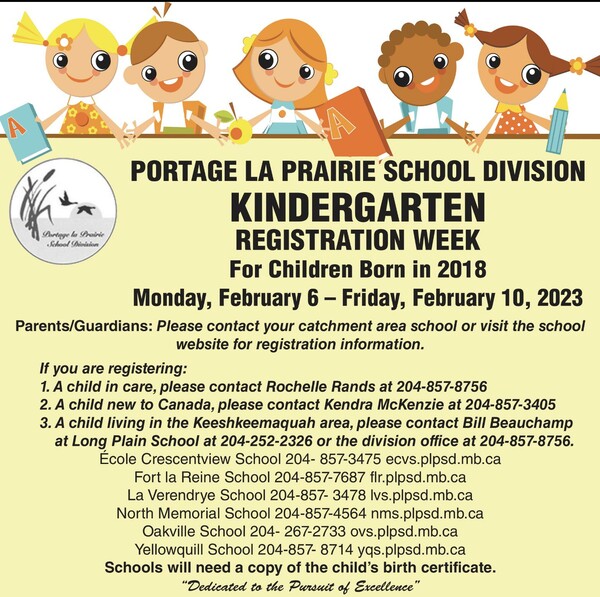 Kindergarten Registration Week is on from Monday, February 6 – Friday, February 10, 2023
If you are registering:
• A child in care, please contact Rochelle Rands at 204-857-8756
• A child new to Canada, please contact Kendra McKenzie at 204-857-3405
• A child living in the Keeshkeemaquah area, please contact Bill Beauchamp at Long Plain School at
204-252-2326 or the division office at 204-857-8756.
Please visit the PLPSD website to register online.  CLICK HERE to get to the registration information page and follow the links to register your child(ren). 
You can also contact our school by phone 204-857-4564 if you have questions or to request a paper registration package and pick it up at 410 6th Ave NE.
We will need a copy of the child's birth certificate.
Once you register, a meeting will be set up with our school's resource teacher (Mrs. Kim Houle) for an intake meeting.